Krystyn Van Vliet, PhD, Advisory Council Chair
Vice President for Research and Innovation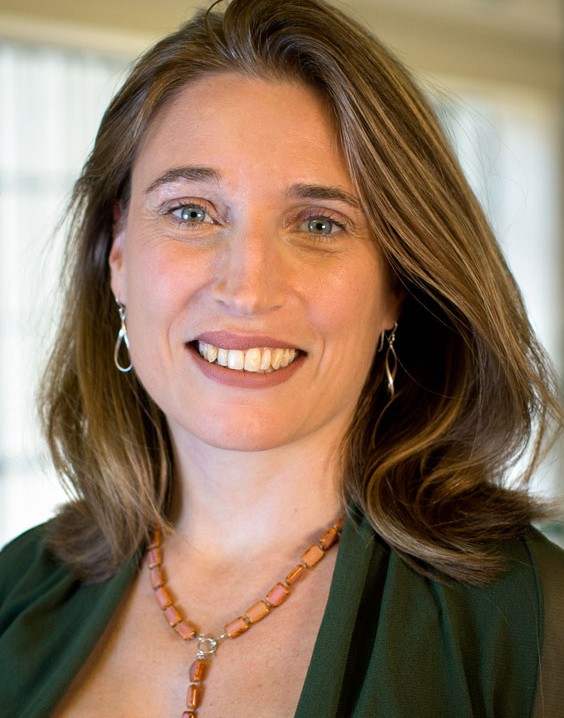 Krystyn Van Vliet serves as Vice President for Research and Innovation and a faculty member in the College of Engineering. Prior to joining Cornell, Van Vliet led MIT's Office for Strategic Alliances and Technology Transfer and research-related administration, as well as campus space planning. As faculty in materials science and biomedical engineering with expertise in the interplay between mechanical deformation and local chemistry, Van Vliet has led international research teams focused on interdisciplinary topics ranging from materials for energy storage to technologies for cell therapy manufacturing. She has also helped to catalyze national and regional manufacturing innovation and workforce development efforts, including public-private partnerships to strengthen biopharma manufacturing. Van Vliet has authored over 200 research articles and 10 patents and is scientific founder of Artificial Axon Labs, a company developing 3D-printed platforms to discover medicines for neurodegenerative diseases. A recipient of the Bose Award for Excellence in Teaching, Van Vliet co-led development of the publicly available edX course, Making a Cell Therapy: Principles and Practices of Manufacturing.
Van Vliet has a PhD of Material Science and Engineering from MIT and completed her postdoctoral research at Boston Children's Hospital. She earned a bachelor's degree in materials science and engineering, with a minor in biomedical ethics, from Brown University in 1998.
Simon Allen
Associate Vice President for Asset Management
Simon joined Cornell in September 2018 as Associate Vice President for Asset Management, responsible for the Real Estate and Public Private Partnership activities for the University.
Previously Simon was Managing Director at Amundi Pioneer and head of their Global Private Equity Real Estate program, managing approximately $450m assets under management for various Institutional Investors. Prior to Amundi, he was a Senior Director in the Strategy Group for Motorola's Personal Devices business.
Simon has a Masters of Environmental Management from Duke University, a Masters of Business Administration from Warwick Business School and a Bachelor of Science (Honors) in Urban Estate Management from the University of Westminster in London.
Matthew DeLisa, PhD, Advisory Council Vice Chair
Professor, Director of the Biotechnology Insititute, Director of NYSTAR Center for Advanced Technology (CAT)
Matthew DeLisa received his B.S. in Chemical Engineering from the University of Connecticut in 1996; his Ph.D. in Chemical Engineering from the University of Maryland in 2001; and did postdoctoral work at the University of Texas-Austin, Department of Chemical Engineering. DeLisa joined the Department of Chemical and Biomolecular Engineering at Cornell University as an assistant professor in 2003. He was promoted to associate professor in 2009 and to professor in 2013, at which time he was named the William L. Lewis Professor of Engineering. He also recently served as a Gastprofessur at the Swiss Federal Institute of Technology (ETH Zürich) in the Institut für Mikrobiologie.
Matt's research interests include bridging fundamental biological and chemical concepts with new tools in protein engineering for investigating and modifying living cells, for discovery, design, and production of useful products and processes in biology and medicine.
In 2019 Matt accepted the positions of Director of the Institute of Biotechnology and Director of the Center for Life Science Enterprise, one of NY State's Centers for Advanced Technology. He brings a wealth of experience in biology and engineering, teaching, research, and entrepreneurship in the life sciences.
Lou Walcer, Advisory Council Secretary
Director, Center for Life Science Ventures
Lou Walcer was appointed in June 2011 as the first Director of the Center for Life Science Ventures at Cornell University. Lou came to this role with a long track record of building and launching new products and new ventures as a Marketing/Business Development/New Product Development Director and Consultant to Merck, Schering-Plough and Wyeth; as Officer, and Consultant to many Biotech/Medical Device companies; as President of the medical device drug delivery company Medimop USA, and as a Consultant to and Senior Commercialization Officer at Cleveland Clinic Innovations.
Lou earned a B.A. degree from Cornell University's College of Arts & Sciences, and a Master of Business Administration from New York University's Stern School.