Michael Aberman, MD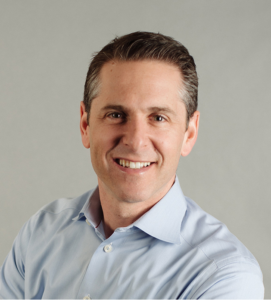 Michael Aberman, M.D. is a biotechnology executive with over 20-years experience who is on the board or advising several early stage biotechnology companies.  Previously, he was the president and chief executive officer of Quentis Therapeutics, an early stage biotech company.  Prior to joining Quentis, Dr. Aberman spent over seven years at Regeneron Pharmaceuticals as the Senior Vice President of Investor Relations and Strategy.  In that role, Dr. Aberman was a member of the senior management team and was responsible for the investor relations, corporate communications, business development, and corporate strategy functions at Regeneron.  Prior to joining Regeneron, Dr. Aberman spent six years as a Wall Street research analyst covering the biotechnology industry at Credit Suisse and Morgan Stanley. Before moving to Wall Street, Dr. Aberman was Director of Business Development at Antigenics, Inc., an oncology-focused biotechnology company. Dr. Aberman received B.A. from Cornell University ('93), his medical degree from the University of Toronto ('97), completed residency training at New York Presbyterian Hospital, and received an M.B.A. from The Wharton School of Business ('01).
Brittany Bradrick
Chief Operating Officer and Chief Financial Officer, Neurelis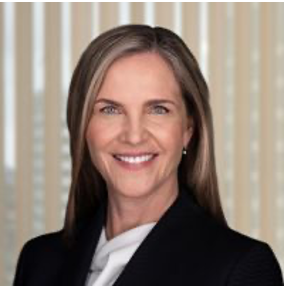 Brittany Bradrick joined Neurelis in 2021 as the company's Chief Financial Officer and was promoted to Chief Operating Officer & Chief Financial Officer in 2022. She joins the company with 25 years of experience in finance, strategy, and corporate development for life science companies, with both operational and advisory experience.
Prior to joining Neurelis, Ms Bradrick was Chief Operating Officer & Chief Financial Officer at ViaCyte. She also previously served in strategy and corporate development positions for 10 years at Insulet and Abbott Diabetes Care and was an investment banker to the life science industry for 10 years at Piper Jaffray, Credit Suisse, and Chase Securities. Ms. Bradrick started her career as a Federal Reserve Bank Examiner.
Ms. Bradrick earned an MBA from the Johnson Graduate School of Management at Cornell University and a BS in Business Administration from the University of Missouri.
David R. Fischell, PhD
CEO, Angel Medical Systems, Inc.
David Fischell is a serial entrepreneur who has founded nine biomedical device companies in the last fifteen years, including Angel Medical Systems. He is also a Director of eight biomedical technology companies (including five of those he founded) and was the primary designer of the BX Velocity™ and Cypher™ coronary stents for Cordis, a Johnson & Johnson Company.
David is chairman of the Cornell University Biomedical Engineering Advisory Board, and a Fellow of the American Institute for Medical and Biological Engineering. Other companies founded by David include Neuralieve, Inc. (2002) a developer of transcranial magnetic stimulation systems for migraine headaches; and NeuroPace, Inc. (1997) a developer of implantable brain pacemakers to treat epilepsy.
After earning his Ph.D. in Applied Physics from Cornell University, David joined Bell Laboratories in 1979 where, for 11 years, he performed and directed a wide range of research and development projects. He left Bell Labs in 1991 to work full time on medical devices. He currently holds 85 issued U.S. patents, and has published numerous papers in the fields of telecommunications, cardiology, radiobiology, and radiation dosimetry.
Judy Huret
Vice Chairman, Huret, Rothenberg & Company
Ms. Huret is the Vice Chairman of Huret, Rothenberg, and Co., a private investment company in San Francisco. Since 2001 she has invested across the health care spectrum in both private and public companies. She provides advice on strategy, growth and operational excellence to CEOs, management teams, and executives in transition.
During her career at Towers Perrin (now Willis Towers Watson), she managed the employee rewards practice in eight offices in the Western U.S. and led large multidisciplinary, global engagements that enabled clients to align their corporate and human resources strategy. She built over 50 executive compensation client relationships in both the service and manufacturing/technology sectors, working with senior management teams and Boards on issues including pay levels, incentives, and stock options. Much of this work involved integrating systems following mergers or acquisitions.
She served as an outside Director of Fluid, Inc., a digital design firm, from 2000 to 2011 and is now Director Emerita.
Examples of her Board service in the community include:
Smithsonian National Board: Executive, Strategic Planning and Program, Nominating and Governance Committees
Cornell University: Cornell University Council Human Resources Steering Committee (Chair)
Emerson College: Executive, Finance, Compensation (Chair), Trusteeship Committees
World Learning: Executive, Audit, Nominating Committees; received the organization's highest award, the World Learning Citation in 2013
She and her husband, Bob, Cornell '65, former Cornell Trustee and a founding partner of FTV Capital, live in Belvedere and Palo Alto, California and Kona Hawaii.
Matt Meyer, JD
Chief Business Advisor, Life Sciences, Wilson, Sonsini, Goodrich and Rosati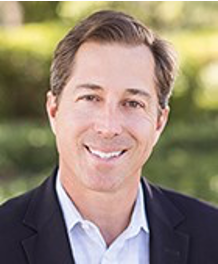 Matthew J. Meyer is the chief business advisor in the life sciences practice of Wilson Sonsini Goodrich & Rosati. Based in San Francisco, Matthew leads the firm's life science business advisory practice—an innovative resource aimed at providing start-up and emerging life sciences companies with business insights, capabilities, strategies and transactional support to help them thrive and successfully address their critical business issues, including financings, partnerships and M&A.
Matthew is an experienced, high-impact business executive and attorney who has held diverse roles of increasing responsibility across a wide range of private and public biopharma, digital health, and precision medicine companies from start-ups to Fortune 50 corporations in the U.S. and Europe, including Pfizer, Novartis, Myriad Genetics and CareDx. His leadership capabilities include delivery of strong commercial results, structuring and executing dozens of partnering transactions across the product life cycle, raising debt and equity capital in the private and public markets totaling over $250 million, and working with founders, management teams, and boards to address complex business issues to support their companies' rapid growth.
Matt had strong entrepreneurial interests since he was a teen. He started a travel services business from his parent's basement in middle school and since then, has always enjoyed helping enterprises start and grow. At Pfizer, Matt was the youngest in-house counsel hired and was exposed to senior level executives and transactions as a junior attorney, which forced him to navigate the political and business complexities of a Fortune 50 company with little professional experience.
Matthew holds a B.A. degree in Government, cum laude and Phi Beta Kappa, from Cornell University and a J.D. degree from the Villanova University School of Law
Holly Sheffield
President, Cooper Surgical
Holly Sheffield is the President of CooperSurgical, a wholly owned subsidiary of The Cooper Companies (NYSE: COO) which is focused on medical devices, fertility, genomics. Holly had previously joined The Cooper Companies as Executive Vice President & Chief Strategy Officer in June 2018. Prior to joining Cooper, Holly spent more than 20 years in investment banking. She served as Managing Director, Global Head of Medical Technology at UBS Securities LLC and also held leadership roles at Credit Suisse and Donaldson, Lufkin & Jenrette.
Holly holds a BS from Cornell and an MBA from Columbia Business School. She is also a member of the Cornell Dyson School Advisory Council and President's Council of Cornell Women.
William E. Rhodes
Former Senior Vice President, Corporate Strategy & Development, Becton, Dickinson & Co.; Worldwide President, BD Biosciences
William (Bill) Rhodes is the president of BD Biosciences Cell Analysis, a leading supplier of flow cytometry instruments and reagents for life sciences research and cell-based clinical diagnostics. Mr. Rhodes previously served as BD's vice president of Business Development and Strategic Investments at their corporate offices, where he had worldwide responsibility for business development activities. He also managed BD Ventures L.L.C., a corporate venture capital fund operated by BD. The fund focuses on investments in seed and early stage medical device, cell therapy and diagnostics companies.
Rhodes has more than 25 years of experience in the healthcare industry, and has held senior business development positions in J&J and Pfizer, before joining Becton Dickinson in late 1998. From 1983 until 1993 he was the president of The William-James Co., a biomedical business consulting firm specializing in M&A activities and technology due diligence in the biotechnology industry.
He holds a Master of Science degree in International Business from Seton Hall University, and served on their faculty in the W. Paul Stillman School of Business as an adjunct professor, teaching graduate courses in the management of technological innovation and mergers and acquisitions. Rhodes also holds a Bachelor of Science degree from Cornell University, and is the author of 10 U.S. patents and numerous articles in the field of biomedical product development and investing.
Anupendra Sharma
Former Global VP of Growth and BD, Siemens Healthineers
Anupendra Sharma is currently the Global VP of Growth & Business Development at Siemens Healthineers within Enterprise Services & Solutions. In this role he partners with innovative companies to create new business lines for Siemens.
For eleven years, he was Senior Investment Partner at Siemens Venture Capital / Next47. Anupendra served on the Board of USARAD, Seventh Sense, China Diagnostics (acquired by Actis & Orbimed), Sequenom (NASD: SQNM), BioImagene (acquired by Roche), Cylex (acquired by Viracor-IBT), Novira Therapeutics (Acquired by Johnson & Johnson) and Reflectance Medical (acquired by Zoll).
Prior to SVC, Anupendra spent eight years in M&A at JPMorgan, Salomon Smith Barney and Siemens. Anupendra also worked in strategy consulting for McKinsey, and Product Development Finance for Ford, where he was a member of the core team that set-up Ford in China and India.
Anupendra founded the Startup Leadership Program in 2006, which has educated 3,000 entrepreneurs in 28 cities in 13 countries who have started more than 1,500 companies that have raised $650 million. More than 60 startups have been acquired. He also co-created and teaches the Healthcare Innovation & Commercialization course at Harvard Medical School that has educated 700 MDs, PhDs, Postdocs and faculty. This program is core part of the Entrepreneurship Certification for PhDs being created at the Medical School. Anupendra also co-founded the Center for Entrepreneurial Leadership at BITS Pilani, named one of India's top five entrepreneurship centers in India. He also co-founded the Massachusetts Life Sciences Initiative Day (MALSI Day) which is an annual event recognizing the commercializable research coming out of the laboratories at the universities, and brings together the leading researchers, entrepreneurs and venture capitalists. Anupendra serves as a mentor, reviewer or judge for several entrepreneurial organizations including National Cancer Institute, Harvard i-Lab, MIT, MassChallenge and TiE Scaleup.
Anupendra was Founder & Chairman of Mobile Medics Healthcare, named the Most Outstanding Social Venture of the Year at the Global Social Venture Competition in 2006 for tackling the last mile problem of healthcare. Mobile Medics became the foundation for Piramal Group's eSwasthya which runs in hundreds of villages.
Anupendra Sharma is a passionate Cornellian. He led the creation of the Cornellians in Venture Capital Database. When he was at Cornell, he was recognized with the Johnson 10×2000 award for his efforts to make the Johnson School a top 10 school (it was ranked 8th when he graduated). He also judged the Entrepreneurship competition for two years, and mentored one of the companies to Angel and Series A rounds.
Anupendra holds an MBA from Cornell, Masters in Accounting & Finance from Manchester Business School, and Masters in Economics and Bachelors of Instrumentation Engineering from BITS Pilani.