Alice Li, PhD
Executive Director of the Center for Technology Licensing (CTL)
Alice Li is the Executive Director of Center for Technology Licensing at Cornell University (CTL), the university's technology transfer office. She oversees activities in technology management, licensing, marketing and finance to support Cornell's goals in commercializing technologies, promoting startups, and building partnerships. Alice also leads the university gap funding series to accelerate innovation and new venture creation.
Alice has over 20 years of experience in university tech transfer and business development. She started as a licensing officer with hands-on management of invention portfolios, negotiations of complex deals, and engagement with startup companies. She rose through the ranks of CTL and became the Executive Director in 2014. Prior to joining CTL in 2002, Alice was an R&D manager at BioArray Solutions, a startup biotech company in diagnostics that was later acquired by Immucor. During her five-year tenure there, the company grew from a two-person startup to an enterprise of fifty people.
Alice obtained her Ph.D. from Cornell University and a B.S. from Tsinghua University. She is also an inventor, patent holder, and author of research papers in scientific journals. She has been a Certified Licensing Professional since 2010. Alice is a Board Director of AUTM.
Lisa Placanica, PhD
Senior Managing Director, CTL@WCM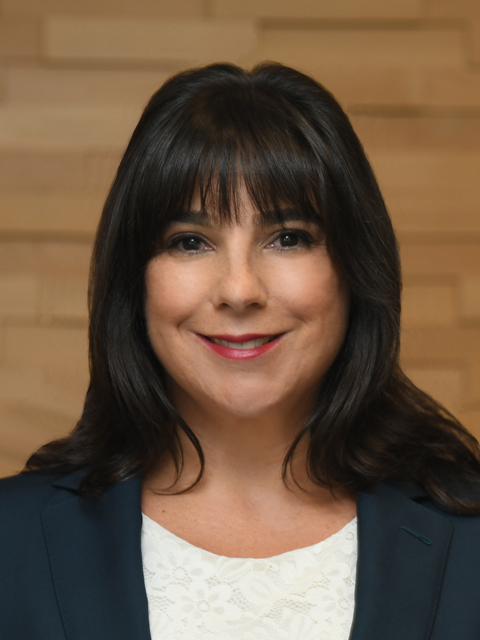 Dr. Placanica is Senior Managing Director, Center for Technology Licensing at WCM. In this role, she is responsible for overseeing WCM's activities in technology management, marketing, licensing, and outreach to support Cornell's goals in commercializing technologies, promoting start-ups, and building partnerships.
Prior to joining WCM in 2020, Dr. Placanica held the position of Managing Director, Business Development and Licensing at Mount Sinai Innovation Partners. In this role, she was responsible for managing a team of business development professionals focused on identifying, advancing, and partnering therapeutic technologies developed at the Mount Sinai Health System and acted as deal team lead for closing complex intellectual property transactions. Dr. Placanica also was a Licensing Manager in the Office of Technology Development at Memorial Sloan Kettering Cancer Center where she focused on development and commercialization of cell and gene therapy related inventions and previously was a key member of the Cell Biology research group at Athersys, Inc in Cleveland, Ohio.
Dr. Placanica received her Ph.D. in Pharmacology from Weill Cornell Medical College where she studied the biochemical composition of gamma secretase and its role in Alzheimer's Disease in the laboratory of Dr. Yueming Li at Memorial Sloan Kettering Cancer Center. She holds a B.A. in Biology from Cornell University where she graduated Magna Cum Laude with Distinction.
In 2013, Dr. Placanica became a Certified Licensing Professional.
Martin Wiedmann, DVM, PhD
Professor, Food Science, College of Agriculture & Life Sciences
Martin Wiedmann is a Professor in the Department of Food Science. He received a Veterinary Degree (D.V.M. equivalent) and Dr. med. vet. (Ph.D. equivalent) in Veterinary Medicine both from the University of Munich, Germany and a Ph.D. in Food Science from Cornell University.
He joined the Cornell faculty in 1999 and is a member of the Graduate Fields of Food Science, Microbiology, and Comparative Biomedical Sciences. He serves as co-coordinator of the Cornell Food and Water Safety Program, and he participates in the Infection and Pathobiology Program, the Cornell Center for Comparative and Population Genomics (3CPG), and in the Cornell Genomics Initiative. He teaches Food Science 607 "Advanced Food Microbiology", Food Science 351 "Milk Quality", Food Science 406 "Dairy and Food Fermentations" and VTMED 741 Microbial Safety of Animal-Based Foods . In addition, he serves as the director of the Cornell Institute of Food Science Summer Scholar Program. Martin is also the director of the Cornell Laboratory of Molecular Typing. Martin has served on the Editorial Board of the American Journal of Veterinary research (1999-2001) and currently serves on the editorial boards of the Journal of Food Protection and Applied and Environmental Microbiology.
Zachary Shulman, JD
Director of Entrepreneurship at Cornell; Managing Partner, Cayuga Venture Fund
Zach Shulman teaches courses on venture capital and law for high-growth businesses. Shulman is also currently a managing partner at Cayuga Venture Fund, a venture capital firm located in Ithaca, New York.
Before coming to Johnson in 2002, Shulman served as general counsel and chief investor relations officer of Spike Broadband Systems, where he was responsible for general oversight of Spike's legal function, including negotiating and closing strategic and business relationships; strategizing, negotiating and closing fund-raising efforts; investor relations; and various human resource matters. While at Spike, Shulman negotiated and closed more than $80 million in venture capital financing.
Shulman participates in the university-wide Entrepreneurship@Cornell (E@C) initiative and serves on numerous advisory boards for groups affiliated with Cornell and the local community. He earned a bachelor of science from the Cornell University School of Industrial and Labor Relations and graduated from Cornell University Law School, magna cum laude.
David Putnam, PhD
Professor, Biomedical Engineering/ Chemical and Biomolecular Engineering
David Putnam joined the College of Engineering at Cornell University in 2002. Prior to joining the engineering faculty, he was an NIH postdoctoral fellow in the Department of Chemical Engineering at MIT in the laboratory of Professor Robert Langer. From 2000 until 2002, he held a joint appointment with MIT and as a Scientific co-Founder of a start-up company, TransForm Pharmaceuticals, Inc., which was acquired by Johnson & Johnson in March, 2005. In 2008-2009 he was an Entrepreneur-in-Residence at PureTech Ventrures in Boston, MA where he focused on emerging technologies in the field of drug delivery. He is currently a member of seven Editorial Advisory Boards including Pharmaceutical Research, Journal of Controlled Release, Analytical Biochemistry and Experimental Biology and Medicine. His funding sources include NIH, NSF, the Coulter Foundation and the Department of Defense. He is a Fellow of AIMBE (reserved for the top 2% of Biomedical Engineers in the United States) and the Coulter Foundation. He received his B.S. in Pharmacy from Union University and his Ph.D. in Pharmaceutical Chemistry from the University of Utah.